For a weekend, a holiday with family and friends ... Lyolyl mysterious name that invites discovery of its spaces.
B & B Lyolyl Nature Recreation, charming guest rooms located in the heart of Normandy, 207kms from Paris and 50km from the D-Day landing beaches at the foot of Lake Rabodanges in the wild valley and preserved Orne called Suisse Normande in reference to its steep and hilly landscapes wishes.
The 4 Suites guest rooms feature an atmosphere that invites to rest and relaxation but also for exploration of the nature, nature activities practices, or even to discover the Norman heritage of yesterday and today ' hui.
Many kind sports leisure activities can be practiced on the field and or less than 2kms … The area is a place of exploration of freedom for children, they can build huts or playing Robinson, mountain biking …
From the area hiking, horseback, bicycle, canoe, motor, tennis, water skiing, fishing carp and trout route on Orne, paintball, playground …
The spacious and comfortable suites are thought to welcome families with a personalized decoration that will take you in Normandy.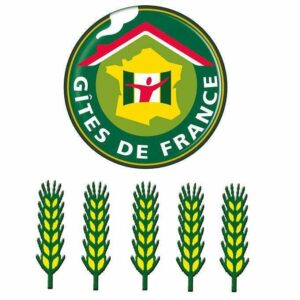 Each suite comfort (4 stars) is equipped with high gamma-tech flat screen TV, wifi, electric degaussing soundproofing around-beds of each suite, all equipped with a declination of environmentally friendly approaches (geothermal, recovery rainwater, flowered lawns …), reconstitution of hedgerows and orchards "cider apples" …